A young Nashville teacher I know, let's call her Mary, is changing the world.
Mary is good at her job. She's financially independent. She has long-term career plans, and is working nights and weekends toward a master's degree to chase her dreams.
Meanwhile she is single and not currently seeing anyone.
But Mary refused to wait for a husband or any relationship to give her permission to participate in one of society's best investments and strongest emotional anchors.
So, she bought a house on her own.
This has never happened in human history.  Young women are independently buying houses at a faster clip than young men, traditionally the wage-earners and house-buyers.
Single Women Home Buying Trends
Now single women comprise 18% of homebuyers in the U.S., compared with 7% of single men, according to the National Association of Realtors.
This is as significant as the first entrance of American women into the workforce after World War II.
But all pioneers face pitfalls. Here, in a nutshell, is what single women house-buyers need to know:
Don't buy a too-big house. Aim for a mortgage payment no more than 25% of income.
Think hard about your future housing needs. It's a tougher challenge for women.
Find a realtor and a neighborhood you can trust.
Buy a Fixer-Upper, or learn to fix things.
Shop around and negotiate for mortgage rates.
Take a home-ownership course.
Learn how to save a downpayment in 1 year or less
But first: take pride!
We're not blowing smoke to say single women home buyers should realize their place in history.
The GIs who won World War II and defeated Hitler knew what it meant.
So did the suffragettes who won the right to vote in 1920.
Awareness of the big change you represent will help you deal with the bumps that come with any dramatic social upheaval, especially involving the relations of men and women. It can get confusing.
The fact is, millennials are rejecting marriage along with all sorts of traditions, from antiques to fancy jewelry. And you can add home ownership to that list.
Millennials are buying fewer houses than previous generations, but millennial women seem to be bucking this trend.
How can that be?
Single Women Have Buying Power
Women now dominate not only traditional "pink-collar jobs" like nursing, teaching, social work, and human resources.
They are a majority of medical students nationwide (make that future doctors).
They are a majority of doctoral students in universities across all fields, including biology, public administration, and the social sciences.
Women are better educated than men are now, University of Pennsylvania Professor Benjamin Keys, an Assistant Professor of Real Estate at the Wharton School of business, said in an interview for this column.
"Women aren't interested in marrying men who aren't as economically productive as they are," Keys said.
Not if they can buy a house by themselves, without compromising on the quality of a mate.
Women are starting businesses at a faster rate than men, too. Single woman entrepreneurs want a place to call their own for their personal and professional lives.
Anticipate Future Needs When Buying a Home
Whatever news pundits you listen to, in the real world, women are equally gifted but biologically different than men.
A young single woman first-time home buyer has a tougher challenge if she goes house shopping, psychologists say, because women are under tremendous pressure to figure out their lives at a younger age.
Men don't have to grow up fast. They call the men of our time Peter Pans for a reason.
Women have to figure out by their mid-20s to mid-30s if they want children, or not. And those choices will shape the ideal house.
Millennials are flocking to cities and reviving the urban cores. So maybe you'll be one of them and snap up a condo near cool restaurants and shops and your hospital job.
Or maybe you're a single mom, or plan to be one, and imagine in a year or three you'll prefer a suburban yard or school district.
"Buyers should think carefully about the time costs of their commute," Professor Keys said. "The stress of commuting may outweigh the suburban benefits of a larger house and a yard."
An older single mom may have two children's bedrooms one year, two empty bedrooms the next.
If you don't see yourself living in your house for at least five years, consider renting until you figure things out. The financing costs and fixed costs of buying and selling a house are too high otherwise.
"Sales or transfer taxes, realtor commissions, and other costs make the transaction costs extremely high for quickly buying and selling houses," Professor Keys said.
Find a Realtor and a Neighborhood You Can Trust
If you're typical of many single women, you'll seek a closer relationship with your realtor than the average home-buyer. This puts you at an advantage.
A lot of psychological studies indicate women are generally more interested in people. Men are more interested in things.
No wonder you're doing better in life.
You'll be more inclined to do the things everyone should do. You'll get recommendations from friends and family.
You'll find an agent with experience helping single women buyers, which is a growing specialty in real estate offices.
You'll develop a relationship, your realtor will like you, and work harder to find the house and the neighborhood that really meet your needs, not theirs.
Here are some of the things you should learn:
Talk to neighbors about the neighborhood before you buy. Get the vibe. Visit at all hours, day and night.
Look for crime data. The city will have information, and web sites like Trulia.com have neighborhood crime maps. If it's an issue, talk to crime watch and even the police until you're satisfied you'll have a safe nest for yourself and whomever, whenever you add to it.
Consider bringing a trusted friend along on the house hunt, or your uncle who can eyeball the old furnace. This is one of the most emotional decisions of your life, fraught with confusing information, realtor B.S., and roller-coaster ups and downs. It helps to have another pair of eyes.
Be Conservative: Don't Buy a Too-Big House
Buy a lesser house than the banks and realtors tell you that you can afford.
They'll flatter and cajole and con you to spend a third of your income on a mortgage.
You're approved, they'll say proudly, like you've won a prize. Don't do it.
"This is great advice," Professor Keys said. "The pre-approved amount is a maximum, and shouldn't be misconstrued as a target amount to borrow, or the 'right' or recommended amount to borrow."
Look at cheaper houses, he said. Look at "smaller houses, houses in slightly worse shape, or houses in slightly less desirable neighborhoods."
They can "make your money go much further and potentially sharply lower the costs of borrowing if you can put down a larger down payment," Professor Keys said. Read our article on how to buy an affordable home.
Buy a Fixer Upper, Or Learn to Fix Things
Mary bought a fixer-upper.
She runs marathons. She didn't need a man to take a sledge hammer to the old bathroom, or tile the shower herself.
Both were fun projects she shared with friends and family in proud iPhone pictures.
She's the kind to take classes at Lowes and Home Depot, and read books and manuals online.
You can, too. Can you afford lawn care?
If you don't do wall board, you can paint, or at least mow the lawn, or study up on furnaces so you know when to call a pro.
"A fixer-upper only makes sense if you have the time, energy, and skills to do the work," Professor Keys said. "Or enough money to pay contractors to do a good job."
"The HGTV shows make it look easy," he added. But they have "a team of manual labor working around the clock." You don't.
Mary also took in a boarder in a basement room. It's another option many single women home buyers consider.
It worked for her. She used the extra money to pay off her mortgage in just a few years.
Plug Your Financial Leaks before You Buy
It can be daunting for a single woman to buy a house. It's hard for anyone to come up with the down payment with one paycheck, heavy student loans repayments, auto loans, etc.
And the wage gap means men in the real estate market can buy more house than women—68.5% more in San Diego, nearly 150% more in Seattle.
Shop for the lowest-cost loan. Don't walk right to your realtor's contact for your mortgage. That's called the turkey trot. Hundreds of lenders compete for your business online.
Your realtor may suggest you line up a qualified guarantor for your mortgage, or buy a home with a co-buyer. They're smart options for many women.
"Having a co-purchaser like a parent certainly helps to qualify for a lower cost loan," Professor Keys said. "Just be sure to establish who is responsible for both the up-front and ongoing costs of homeownership."
Pay off all your credit cards to reduce your income to debt ratio. This will make you a better mortgage applicant, and better able to handle the new roof and the other storms of home-ownership.
Finally a bank or realtor may suggest you get home-ownership counseling. These courses are a new trend.
You'll find accredited nonprofits online that offer short pre-purchase courses in how to buy and maintain a home.
The $100 or so these courses cost can be well worth it, Professor Keys says.
"Home ownership counseling can be very valuable, especially if your family doesn't have a lot of experience with homeownership," he said.
"You understand the features of your mortgage, especially the option to refinance if rates decline, and what to do and who to contact if you have trouble making your payments."
Sources
Taylor, M. (March 2018). Home Buying Tips for Women in Single Income Households. Retrieved from http://blog.credit.com/2018/03/home-buying-tips-for-women-in-single-income-households-181874/
Yun, L. (2017, November 20) National Association of Realtors 2017 Profile of Home Buyers and Sellers.
Retrieved from https://www.nar.realtor/sites/default/files/documents/2017-profile-of-home-buyers-and-sellers-11-20-2017.pdf
Patno, D. (2017, November 6) Emerging Trends: Women Entrepreneurs and Single Women. Retrieved from
http://rismedia.com/2017/11/06/emerging-trends-women-entrepreneurs-single-women/
Riggs, Erika. (September 2011). Vet the Neighborhood Before You Buy.  Retrieved from https://www.zillow.com/blog/vet-the-neighborhood-before-you-buy-55503/
HUD-Approved Online Homebuyer Education Course
HomeTrek is an easy-to-use HUD-approved online homebuyer education course. Our course will help you learn budgeting, saving, how to improve your credit, understand home much home you can afford.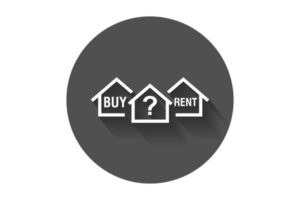 Rent-to-own is exactly what it sounds like – you rent a home with a contract that allows you to eventually buy it. There are benefits and disadvantages to rent-to-own, and whether it's a good idea ...