Would you believe me if I told you that one year from today you could be unlocking the door to your first home?
As they say, the proof is in the pudding and we've got the recipe: A little cost cutting here, a touch of income building there and you've got enough money for a down payment, which has long been the No. 1 barrier to homeownership in America.
One year might seem like a lofty goal, but it's more doable than you think. A survey by the National Association of Realtors found that Millennials (born between 1981-1999) bought 37% of the homes sold in 2021. Of that group, 65% were first-time home buyers.
And the majority of millennials who bought a home had been saving for a down payment less than a year!
How Much Do You Have to Save for a Down Payment?
The median down payment for first-time homebuyers is 6%. That comes out to a $13,140 down payment, considering the average price of a house for a first-time home buyer is $219,000. Over the course of a year, you would need to save $1,095 per month or about $253 per week to meet that goal.
Conventional mortgage lenders like to see a 20% down payment. That's the threshold at which you can bypass private mortgage insurance (PMI) and get the lowest interest rate available. But 20% down would be $43,800, which is tough to achieve in today's economy when student loan and credit card debt make it difficult for young consumers to put money away.
Fortunately, there are programs offered by the Federal Housing Authority (FHA), Veterans Administration (VA) and U.S. Department of Agriculture (USDA) that help first-timers get in a home. The government backed loans allow a down payment of 3.5% or less with a minimum credit score of only 580 for FHA and 640 for USDA. The VA has no minimum credit score.
Freddie Mac offers "Home Possible" and "Home Possible Advantage" mortgages with down payments as little as 3% for low- to moderate-income buyers. The Home Possible loans are especially advantageous for people living in expensive big cities or underserved communities.
Tips to Save for a Down Payment in 1 Year
So, you need to save around 13 grand for a decent down payment on your first home, and you only have one year to do it. No worries, start by opening a savings account dedicated to accumulating down payment money. Next, write out a detailed budget listing all of your expenses and income.
Shave a little here and add a little there each week, and you'll meet your goal before you know it! Here are some easy-to-follow tips to get you there:
Cutting Expenses
Bring Lunch to Work: $2,000 saved a year and $11,000 left to go
It shouldn't come as a surprise that brown-bagging your lunch to work saves money, but the amount is almost shocking. The average cost of eating lunch out is around $10. Packing your own lunch costs about $3.00, but if you go the cheap (and simple) route with a peanut butter and jelly sandwich (70 cents), an apple (70 cents), a bag of chips (60) and a glass of water, you're down to $2. That's a savings of $35-$40 a week.
Cut the Cable Bill: $1,036 saved, $9,964 left
This one should be easy in today's crowded TV market. Cord cutters save an average of $103/month by dropping their cable service, according to Simple Dollar. With a good internet service and all the streaming options, you should be able to see what you want, when you want it without have to pay for cable every month.
Kick the coffee habit: $2,444 saved, $7,520 left
This takes discipline, but it's a tremendous saver. The average Starbucks drinker spends $3.15 for a cup of coffee. Brewing your own coffee is around 20 cents a cup. The National Coffee Association says American coffee drinkers average three cups day. That's about $50 a week, if you buy versus $3 a week, if you brew at home.
Lower Credit Card Interest Rate: $250 saved, $7,270 left
A survey from CreditCards.com claimed 8-out-of-10 people who asked their credit card company to reduce their interest rate, drop annual fees or waive late charges were successful. The average American has $6,270 in credit card debt, according to the Federal Reserve. Many customers start out with rates over 20%. If that's you, call and see if they'll get you down near the average.
Increasing Income
Sell Unused Junk: $1,050 saved, $6,220 left to go
Challenge yourself to sell $20 of things you no longer use each week. Not only will this bring in some extra coin, but your friends will thank you for decluttering before they have to help you move.
List some of these items you might have laying around your apartment that belong on Craigslist, Amazon, EBay and Facebook Marketplace and see how much you can get:
Electronics
Musical Instruments
Power tools
Memorabilia
Exercise equipment
Sports equipment like golf clubs or fishing rods
Cooking appliances
Books
DVDs
Board Games
Camping Equipment
Save Tax Return: $2,850 saved, $3,370 left to go
The average tax return was $2,850 for an individual filer in 2021. Deposit that money directly in the down payment savings account and you're 20% of the way home.
Get a part time job: $3,900, Mission Accomplished! $13,850 Saved
The COVID-19 pandemic spelled out loudly how underpaid many entry-level positions are and businesses are reacting. It's not uncommon to earn $12-$15 an hour as starting pay for part-time jobs. If you just worked a five-hour shift one night or one weekend day at the $15 an hour salary, you'd not only reach, but surpass the goal. If you could make it 10 hours a week as a part-timer, you'd have another four grand for the down payment.
Stretch Goal
Of course, the larger the down payment the lower the monthly payment will be, so don't limit savings anywhere along the way.
You'll have to work for it, but adding more income each week makes a $15k down payment or even $20k realistic.
Given the same budget cuts, you would only need an extra $118 per week to make a $20k down payment. If you don't mind starting a little smaller, a $20k down payment could get you to the 20% lenders are looking for on a $100k starter home and the optimal interest rate.
However, the fact is there is a market out there for part-time work and just about every entry level job pays enough to make it worth your while. If you could score a $15 an hour part-time job and work a 10-hour week, that's $7,800 a year. Double that – 20 hours of part-time pay – and you're up to $15,600 from one source.
Bar tending or waiting tables on the weekend could bring in the extra couple hundred dollars you need. If that isn't your speed, there are several ways to make money on your own.
Driving for Uber, Lyft or one of the many delivery services like Instacart, Doordash, Grubhub or Postmates will give you the flexibility and earning potential to match your schedule and budget.
TaskRabbit is a good way to make money on the side and could be good practice doing handy work before becoming a homeowner. Fiverr and UpWork give anyone the opportunity to freelance.
It might take some discipline and patience to reach the goal of saving a down payment in one year, but when you break it down into small chunks, it starts to add up quickly.
Get Down Payment Assistance
And before you do anything, find out if you qualify for down-payment assistance from local, state and nonprofit organizations? There are down payment grants that will cover as much as 4% of the purchase price for qualified buyers.
Learn more by taking our online homebuyer education course, HomeTrek.
---
Sources
N.A. (2021, June 11) Filing Season Statistics for Week Ending June 11, 2021. Retrieved from https://www.irs.gov/newsroom/filing-season-statistics-for-week-ending-june-11-2021
Dilworth, K. (2021, September 15) Average credit card interest rates: Week of Sept. 15, 2021. Retrieved from https://www.creditcards.com/credit-card-news/rate-report/
N.A. (2021, May 25) Starbucks Menu, Starbucks Menu with Price List. Retrieved from https://food.ndtv.com/restaurants/starbucks-prices-and-menu-1793130
Updated: October 28, 2021
HUD-Approved Online Homebuyer Education Course
HomeTrek is an easy-to-use HUD-approved online homebuyer education course. Our course will help you learn budgeting, saving, how to improve your credit, understand home much home you can afford.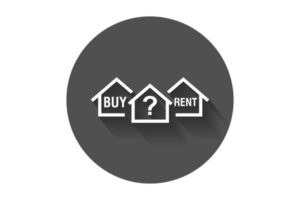 Rent-to-own is exactly what it sounds like – you rent a home with a contract that allows you to eventually buy it. There are benefits and disadvantages to rent-to-own, and whether it's a good idea ...