If home is where the heart is, it's also where wealth building frequently happens in America.
That's not a coincidence.
"Homeownership has historically helped families create a legacy and build long-term wealth," said AJ Barkley, Neighborhood and Community Lending Executive with Bank of America. "Homeownership helps people to establish savings discipline, enjoy tax benefits and protect themselves from rising rental rates. This, combined with a home that appreciates over time, often leads to increased wealth for homeowners."
You can trace the wealth gap to the nation's doorsteps — the same doorsteps where census workers knock.
According to 2019 data from the US Census Bureau, the homeownership disparity between White non-Hispanic Americans and Black Americans is the largest in nearly 30 years.
Homeownership in the U.S. was 64.6% in 2019 — a decrease from the years immediately preceding the 2008 financial crisis that spurred so many foreclosures. The homeownership rate among Whites was 73.3% compared to 42.1% among blacks.
While other racial groups saw an increase in homeownership by as much as 6%, the rate among Black Americans fell .02% from 1994-2019.
Whatever the intricacies of measuring individual wealth in America, racial disparities in homeownership play a constant and major role. It's where equity is built, family stability takes root and generational wealth is handed down.
Many lending institutions have recently introduced programs to boost home-buying opportunities for African Americans.
 Wells Fargo's $60 billion 10-year commitment to increase by 250,000 the number of African American home buyers began in 2017. Other programs gained speed in the aftermath of George Floyd's death in late May 2020 and the Black Lives Matter movement.
"Equality has long been core to who we are at Bank of America," said Barkley, who adds that  "the events of 2020 deepened our commitment."
"Bank of America separately made a $1 billion, 4-year commitment focused on target investments and initiatives to help local communities advance racial equality and economic opportunity," he said. "We promised to deploy capital and resources to empower economic growth for communities of color, with a heightened focus on the Black community.
"This commitment has recently been increased to $1.25 billion over five years to further investments to address racial justice, advocacy and equality for people and communities of color."
Housing advocacy groups — noting a long history of redlining and the more recent scourge of subprime mortgage lending that triggered the Great Recession of 2008 and disproportionately spurred home foreclosures among African Americans — say banks are finally focused on rectifying a disparity they helped create.
The lending programs are aimed at buyers who purchase a home in low-to-moderate income communities, the definition of which comes from census data.
Not all the programs designed to narrow the ownership gap are creations of lending institutions, but many are. Some recent bank programs are an increase to existing initiatives while others are entirely new.
They vary from programs that offer help with closing costs and down payments to programs that offer lower-interest loans, such as:
The Chase Homebuyer Grant – Part of a $30 billion JP Morgan Chase pledge to close the racial wealth gap. When it debuted it offered a $2,500 grant and a mortgage rate of 3.25 percent through a Fannie Mae loan with the goal of funding 40,000 mortgages to Black and Latino home buyers.
That program grew more muscle in February 2021, when Chase Bank announced it would double its Chase Homebuyer Grant to $5,000 for qualified homebuyers in predominantly black neighborhoods.
Wells Fargo NeighborhoodLift Program — Offers down payment and home-buyer education with forgivable interest-free loans provided the buyer occupies the home for five years. Buyers must complete a HUD home education program. The homes must be in designated NeighborhoodLift communities. The program requires customers to complete eight hours of home buyer education from an approved provider.
Bank of America's Down Payment Grant Program — In February 2021, the bank tripled its affordable home ownership initiative to $15 billion. The down payment program allows customers to receive 3% percent of a home's purchase price that worth up to $10,000. In more than 260 cities and counties across the nation, the program requires no repayment.
"The expansion of this initiative is the result of overwhelmingly positive responses from clients and partners," said Barkley, who notes the increased commitment aims to help more than 60,000 individuals and families become homeowners by 2025.
Barkley said the program through July 2020 has extended nearly $6.9 billion in affordable mortgages and has helped more than 27,000 individuals and families purchase a home.
America's Home Grant Program – Offers a lender credit of up to $7,500 that can be used towards some closing costs. The funds can be combined with Bank of America's Down Payment Grant funds to lower homeownership costs.
 The National Association of Real-Estate Brokers (NAREB) Two Million New Black Homeowner Program (2MN5) — Offers advocacy for Black homeownership and assistance with access to credit and neighborhood and community development projects that foster ownership, among other initiatives.
NAREB's February agreement with mortgage company United Security Financial obtained a commitment from LBC Funding for $50 million in down payment assistance funds for low-to-moderate-income buyers.
The "3By30" Initiative — In Cleveland, a group of housing and civil right leaders announced a multi-year initiative aimed at the low Black homeowner rate.
That coalition — the Black Homeownership Collaborative — includes 100 organizations and individuals committed to creating three million new Black homeowners by 2030.
Its seven-point plan includes: homeownership counseling, down payment assistance, housing production, credit and lending, civil and consumer rights, home ownership sustainability and marketing and research.
Closing the gap will require a great and varied effort.
Housing advocacy groups who have been fighting against the disparity for years say the lending institution programs are a welcome, if overdue, collaboration.
---
Sources
McMullen, T. (2020, Oct. 29) Bank programs seek to widen the path to Black homeownership. Retrieved from https://www.washingtonpost.com/realestate/bank-programs-aim-to-widen-the-path-to-minority-homeownership/2020/10/28/ff5edcfa-12f7-11eb-ad6f-36c93e6e94fb_story.htmlurce
Davis, K. (2020, Aug. 25) Two Million in Five Years. Retrieved from https://www.comstocksmag.com/web-only/two-million-five-years
Franck, T. (2021, Feb. 16) Chase doubles housing grant program as American banks reckon with low minority homeownership. Retrieved from https://www.cnbc.com/2021/02/16/jpmorgan-chase-doubles-homebuyer-grant-to-boost-black-homeownership.html
NA (2020, Feb. 25) Minority Homeownership Rates Continue to Lag Behind the National Average, NAR Finds. Retrieved from https://www.nar.realtor/newsroom/minority-homeownership-rates-continue-to-lag-behind-the-national-average-nar-finds
Updated: October 12, 2021
HUD-Approved Online Homebuyer Education Course
HomeTrek is an easy-to-use HUD-approved online homebuyer education course. Our course will help you learn budgeting, saving, how to improve your credit, understand home much home you can afford.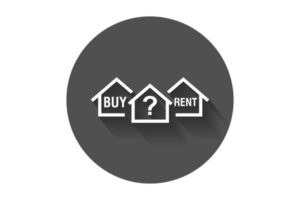 Rent-to-own is exactly what it sounds like – you rent a home with a contract that allows you to eventually buy it. There are benefits and disadvantages to rent-to-own, and whether it's a good idea ...