Nearly a third of homes sales go to first-time buyers, a group as enthusiastic as it is inexperienced and whose dreams are as big as its bank accounts are small. There were 2.1 million first-time home buyers in the U.S. in 2017, about 300,000 more than the historical average.
The first thing they learn is that homebuying is time consuming, complicated and littered with landmines.
Home Prices Are Up
Making the right choices isn't always easy, even for experienced buyers, but first-timers face a host of problems that more experienced purchasers know how to avoid. For one thing, housing supply is at a low level, helping spark a 26% increase in home prices in the past few four years.
Pay Attention to Taxes & Insurance
There is also the matter of taxes and insurance that must be part of the equation for buying a home. The average assessment for taxes varies by state with New Jersey the highest at $7,601 and Alabama the lowest at $550. The national average was $2,197, or about $183 a month.
The average home insurance also varies by state with ranges from a low of $590 in Idaho to a high of $2,055 in Florida. The national average is $1,083.
Buyers need to know who they can trust (often not the seller's real estate agent) and how much they can afford (sometimes less than they think).
Review Age & Condition of Major Appliances
Consideration should be given to how much it will cost to replace/repair appliances, flooring, plumbing, electric connections, possibly even the air-conditioner. Estimates are, if you are moving into a new home, the first-year cost alone for these items will be just over $12,000.
Every first-time buyer should become familiar with what is involved with real estate transactions before taking a house tour. Being realistic about finances is a key part of deciding when to buy and where. Even before calling a real estate agent, tenderfoot home buyers should set develop a strategy and get real about money.
House hunters often begin their search dreaming of finding a flawless house or condo. Unfortunately, few houses are flawless, especially older ones, and those that are carry price tags that might be above what first-time buyers can afford. If you have a dream home in mind, be prepared to lower your expectations.
Do Neighborhood Research
Getting real about yourself and the market are important first steps. Get to know the area where you want to live and think about places that might meet your needs. Consider how long it might take you to get to work; what the schools serving various neighborhoods are like if you have or plan to have kids; how easy it is to get to shopping areas and whether you can walk to them; and what the housing stock is like. Rule out communities that are either too expensive for you budget or have serious flaws that make them unpalatable.
Understand Your Budget
Once you have a general idea where you want to look, bear down on your finances. Examine the obvious factors: How much money do you earn? How much have you saved? Do you have debts, especially big ones like student loans? What are your other expenses? What is your credit score? How much are you paying in rent? Would paying more for a mortgage, home insurance and taxes mean you can't save for retirement or ever take a vacation?
Talk to a Lender
When you've sorted through these things, you might consider going to the bank or a private mortgage lender to discuss how large a home loan you could afford. Lenders will tell you that your salary and saving could qualify you for a bigger loan than you might be comfortable paying. Ask what the monthly payment would be. Find out how much money you need to put down to avoid paying for private mortgage insurance, PMI, a costly add on that lenders require if your down payment is less than 20% of the purchase price.
Fannie Mae, a federally chartered company that buys mortgages from banks, recommends that buyers spend no more than 28% of their income on housing. If your expenses exceed that, you might find you have little money left over for anything else. Remember that real estate taxes, homeowner's insurance, condo and homeowners' association dues, utility costs, as well as the need for a maintenance and emergency reserve, should be part of the expense equation.
Improve Your Credit Score
The amount you've saved is important, but so is your history of borrowing. The higher your credit score (also call a FICO score), the easier it is to get a loan at a relatively low interest rate. If your FICO score is below 700, you might want to wait before buying and work on improving your credit rating. If you have severe credit problems, often the result of mismanaging credit cards, consider contacting a nonprofit credit counselor or debt management firm to develop a debt resolution plan.
Calculate Your Debt-to-income Ratio
Finally, know what debt-to-income ratio is. The ratio amasses all your debts, including student loans, and compares them to your income. In general, you won't qualify for a mortgage is your debt exceeds 43% of your monthly income. In practice, lenders like to see that number under 35%. More mortgages are denied because of bad debt-to-income ratios than for any other reason.
Once you've taken stock of your finances, you should consider getting preapproval for a mortgage.  Preapproval is one step beyond being prequalified, the thumbs up you might get from a lender following an informal conversation about your finances and your real estate goals.
Preapproval involves a loan application, documentation and credit checks – the same process you would go through if you sought a mortgage after finding a home to buy. Preapproval will let you know what you can afford and will shorten the closing process after you find a home.
Make Smart Choices
The best way to save money on a starter home is to think modest. Limit your search to neighborhoods that both meet your general criteria and fit you budget. Online sources like the Zillow real estate site can help in the process. Some local property appraiser's web sites allow you to research recent sales, another good tool for learning how costly a neighborhood is.
Sometimes you can find a fixer-upper than is selling for less per square foot than other homes in a neighborhood. The seller might have had a hard time finding a buyer because the kitchen is antiquated, or the yard is overgrown. Cosmetic improvements might be all that you need to make, but if the house needs major renovations, you need to add those costs to what you're willing to pay. Bargain houses can also have hidden structural problems. Before you buy, make sure your offer is contingent on a thorough home inspection.
If you discover a problem during the inspection, negotiate with the seller to see if it can be repaired at the seller's expense. Mortgage lenders will want assurances that the house is worth what you paid for it, and things like cracked foundations and leaky roofs can undermine its value. You need to know what you're buying.
In some instances, you might be able to offset mortgage costs by finding a house with income potential. If it has a mother-in-law suite, you could rent the extra space to a tenant. Or if you don't mind roommates, you could rent an extra bedroom, a basement or a finished garage. Before buying a house with the idea of renting part of it, check local ordinances and homeowners' association restrictions that might make renting impossible.
Co-buying a home with a partner, friend or family member may also help improve affordability.
Consider All Borrowing Options
Conventional 30-year, fixed rate mortgages are bedrock instruments for financing houses, but there are many alternatives. For those wishing to pay off a mortgage with considerable savings on interest payments, consider a 15-year, fixed-rate loan. Adjustable rate mortgages can also make purchases easier to afford. These loans have lower initial monthly payments that adjust to a higher payment after several years. Keep in mind that the adjustment can be quite steep and if you're not able to afford it, you might be forced to sell your home.
The federal government also offers mortgages. FHA loans, for instance, require smaller down payments and permit somewhat lower credit scores than conventional mortgages. Veterans' Administration loans are terrific deal, demanding no down payment or mortgage insurance. Unfortunately, they are only available to people who served in the military.
The US Department of Agriculture also has a loan program with no down payment requirement, but the loans are restricted to properties in mostly rural locations. There also are an assortment of state and local housing programs around the country that sponsor first-time buyer programs designed to help those with scant credit histories qualify for mortgages. Live in Florida? Find out about Florida Down payment Assistance Programs.
If you need more money for a down payment, consider using money from your retirement accounts. Though raiding your IRA account before reaching retirement age, it can make sense if you are buying a home. Normally, the IRS imposes a 10% penalty on IRA withdrawals before the account owner reaches 59 ½ years old. That's in addition to regular income tax on the withdrawal. But the penalty is waived on as much as $10,000 of a withdrawal if the money is applied to buying or building a first home. The incentive is limited to IRA and Roth IRA retirement accounts – 401(kl) withdrawals are still charged a penalty.
---
Sources:
Liu, T. (2018, February 22) First-Time Homebuyer Market Report 02.18. Retrieved from https://miblog.genworth.com/first-time-homebuyer-market-report-02-18/
Kiernan, J. (2018, February 27) 2018's Property Taxes by State. Retrieved from https://wallethub.com/edu/states-with-the-highest-and-lowest-property-taxes/11585/
Lerner, M. (2015, April 10) Lenders Offer New Options for First-Time and Credit-Challenged Homebuyers. Retrieved from: http://www.washingtonpost.com/sf/business/2015/04/10/lenders-offer-new-options-for-first-time-and-credit-challenged-homebuyers/?utm_term=.48cfd31cf5da
Luberecki, B. (2014, June 18) Good Credit 101: Five Things Homebuyers Should Know About Lending. Retrieved from: https://www.washingtonpost.com/express/wp/2014/06/18/good-credit-101-5-things-homebuyers-should-know-about-lending/?utm_term=.e8534d3c91d9\
Kolomatsky, M. (2017, April 21) Who's Buying a First Home? Retrieved from: https://www.nytimes.com/2017/04/21/realestate/first-time-home-buyers-statistics.html
NA (2017, January 4) Buying a Home in 2017? Here's What to Expect. Retrieved from: https://www.cbsnews.com/news/buying-a-home-in-2017-heres-what-to-expect/
Siniavskaia, N. (2017, July 5) Spending Patterns Of Home Buyers: Appliances, Furnishings And Property Alterations Retrieved from http://www.nahbclassic.org/generic.aspx?sectionID=734&genericContentID=257993&channelID=311&_ga=2.174727074.1093549992.1499375907-912917446.1499375907
ND. Average coast of Homeowners Insurance (2018) Retrieved from https://www.valuepenguin.com/average-cost-of-homeowners-insurance#nogo
Updated: October 17, 2019
HUD-Approved Online Homebuyer Education Course
HomeTrek is an easy-to-use HUD-approved online homebuyer education course. Our course will help you learn budgeting, saving, how to improve your credit, understand home much home you can afford.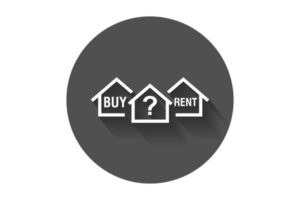 Rent-to-own is exactly what it sounds like – you rent a home with a contract that allows you to eventually buy it. There are benefits and disadvantages to rent-to-own, and whether it's a good idea ...