What started as a housing squeeze 30 years ago is now a full-blown crisis in Seattle and the San Francisco Bay Area.
The median home price in San Francisco increased 90% between April 2009 and April 2019, rising from $715,900 to $1.36 million. Other Bay Area communities have experienced similar jumps. Seattle's housing prices jumped 87% in the last decade, with the median price at $714,600 in 2019.
The skyrocketing housing costs jeopardize the future of high-tech companies with headquarters in those markets and threaten both areas' employment bases.
Hoping to protect their labor forces and communities, some of the tech sector's best-known names are tackling the problem with billion-dollar programs aimed at expanding the housing supply for those in need.
Google, Apple and Facebook in the San Francisco area and Microsoft in Seattle decided to fight the problem, providing funds to help first-time homebuyers and builders return to affordable housing costs.
Specific information about how the funds will be distributed is still being worked out, but much of the money will be allocated to private and state agencies for affordable housing programs that provide down payment assistance and other types of aid.
Though the companies are committing billions of dollars, the needs are huge and there are other obstacles to building affordable housing, including a shortage of land zoned for multi-family housing in both the Bay Area and Seattle. Both regions have resisted pressures to increase housing densities even as shortages in most price categories grow.
Another obstacle is construction cost. In the San Francisco Bay Area, even modest subsidized housing units can cost $500,000 to build. Such prices require huge amounts of money to start satisfying demands and the tech companies' contribution will go only a small way toward filling the need.
Apple Affordable Housing & First-Time Homebuyer Assistance Fund
Apple announced a plan in late 2019 to pump $2.5 billion into programs designed to increase housing affordability and availability in California. The company is based in Cupertino, Calif., in the heart of Silicon Valley, was founded in 1976. It's enormous global growth is a backdrop for the dramatic rise in Bay Area housing prices.
In announcing its plan, Apple noted that nearly 30,000 people left San Francisco between April and June in 2019 and that homeownership in the Bay Area was at a seven-year low as increasing number of workers abandoned struggles to rent or buy homes.
Apple's plan includes:
$1 billion for an affordable housing investment fund that the state of California will use as on open line of credit for development of low- to-moderate income housing.
$1 billion for first-time homebuyer mortgage assistance.
Committing use of Apple-owned land in San Jose, Calif., valued at $300 million for development of affordable housing.
$200 million to support lower-income housing in the Bay Area, including $150 million toward a public-private partnership to build affordable housing and $50 million to a program to combat homelessness in Silicon Valley.
Google Housing Assistance for the Bay Area
Google, which started as a no-frills search engine in the late 1990s and has grown into a tech behemoth, is based in Mountain View, Calif., another Silicon Valley city. Like Apple, it cited a lack of housing supply and exploding rent and real estate prices for its decision to commit money to housing initiatives.
Mountain View and other tech-centric cities on the San Francisco Peninsula have produced far more jobs than housing units in recent years. As demand outstrips supplies, market forces drive up prices. In Mountain View, one of the most expensive places to live in the country, a worker would need to earn $54.60 an hour ($113,500 a year) to afford a two-bedroom apartment.
In June 2019 Google announced a $1 billion plan that the company says would fund as many as 20,000 affordable housing units. It includes:
$750 million of Google land that would be used to develop housing over the next decade. The company says the land would support 15,000 new homes at all income levels, including units aimed at low- and moderate-income families. There's one hitch: The land Google is offering is currently zoned for office and commercial use and would require land-use changes if the plan is to succeed.
$250 million for an investment fund to provide incentives for developers to build 5,000 units of affordable housing.
$50 million in grants to nonprofit companies to address issues related to homelessness. This will add to the $18 million in grants the company has made to homeless causes in the past five years.
Facebook Housing Affordability
Social media megalith Facebook pledged $1 billion in October 2019 for a package of loans, grants and land targeted at funding construction of about 20,000 low- and moderate-income housing units.
The money, which will be dispersed over a decade, includes:
$250 million to partner with the state of California to build mixed-income housing on state land in communities where housing is in short supply.
A $150 million contribution to the Partnership for the Bay's Future fund and its initiative to invest in the creation of affordable housing in the San Francisco Bay Area.
$225 million in Facebook-owned land in Menlo Park, a Silicon Valley city, that would be used to build 1,500 mixed-income housing units.
$25 million for housing dedicated to teachers and what the company terms "essential workers." The housing would be built on public land and focused on employees of school districts in San Mateo and Santa Clara counties.
$350 million that would be used for as yet unspecified affordable housing efforts that would follow the other funding programs.
Microsoft Affordable Housing
Microsoft led its fellow tech companies in California with a plan announced in early 2019 to offer $500 million aimed at ameliorating a housing crisis in the Seattle, Wash., region. Microsoft is based in Redmond, a community close to Seattle, and its Windows computer operating system has been a worldwide standard since the mid-1980s.
Like the California companies, Microsoft plans to fund housing for the entire community, not just its own employees. The region's cost of living is the nation's sixth highest. Since 2011 the area's number of jobs rose 21% but its housing stock only expanded 13%.
In September 2019, the company and a regional housing authority announced plans to build more than 1,000 housing units with a $245 million investment. Microsoft would contribute a $60 million, 15-year loan to the Kings County Housing Authority, with the money coming from its $500 million commitment to affordable housing. It hasn't announced plans for the rest of the money, though it is accepting proposals from affordable housing groups.
---
Sources
O'Mara, M. (2019, November 30) Don't Blame Tech Bros. for Housing Crisis. Retrieved from: https://www.nytimes.com/2019/11/30/opinion/sunday/housing-crisis-silicon-valley.html?smid=nytcore-ios-share
NA, (2019, November 4) Apple Commits $2.5 Billion to Combat Housing Crisis in California. Retrieved from: https://www.apple.com/newsroom/2019/11/apple-commits-two-point-five-billion-to-combat-housing-crisis-in-california/
Pichia, S. (2019, June 18) $1 billion for 20,000 Bay Area homes. Retrieved from: https://blog.google/inside-google/company-announcements/1-billion-investment-bay-area-housing/
Wehner, D. (2019, October 22) Facebook Commits $1 Billion and Partners with the State of California to Address Housing Affordability. Retrieved from: https://about.fb.com/news/2019/10/facebook-commits-1-billion-to-address-housing-affordability/
Dougherty, C. (2019, October 22) Facebook Pledges $1 Billion to Ease Housing Crisis Inflamed by Big Tech. Retrieved from: https://www.nytimes.com/2019/10/22/technology/facebook-1-billion-california-housing.html?module=inline
NA, (2019, September 22) $60 million Microsoft investment boosts King County's efforts to preserve affordable housing in greater Seattle region. Retrieved from: https://news.microsoft.com/2019/09/26/60-million-microsoft-investment-boosts-king-countys-efforts-to-preserve-affordable-housing-in-greater-seattle-region/
Weise, K. (2019, January 22) Microsoft Pledges $500 Million for Affordable Housing in Seattle Area. Retrieved from: https://www.nytimes.com/2019/01/16/technology/microsoft-affordable-housing-seattle.html?module=inline
Im, J. (2019, July 1) The company is based in Cupertino, Calif., in the heart of Silicon Valley, Apple's history coincides with the increase in Bay Area housing prices. Retrieved from: https://www.cnbc.com/2019/07/01/how-much-a-san-francisco-house-bought-10-years-ago-could-be-worth-now.html
NA, ND. Out of Reach 2019. Retrieved from: https://reports.nlihc.org/sites/default/files/oor/OOR_2019.pdf
Updated: December 11, 2019
HUD-Approved Online Homebuyer Education Course
HomeTrek is an easy-to-use HUD-approved online homebuyer education course. Our course will help you learn budgeting, saving, how to improve your credit, understand home much home you can afford.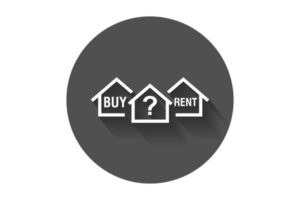 Rent-to-own is exactly what it sounds like – you rent a home with a contract that allows you to eventually buy it. There are benefits and disadvantages to rent-to-own, and whether it's a good idea ...