If you turned on the news at any point last year, you've heard the housing market was wild in 2021, but what will it bring in 2022?
Home prices grew fast to start 2021 and never slowed down. The average house sold for $320,662 at the end of 2021, a 19.6% leap from the previous year. Fueled by low inventory, high demand, low interest rates and the work-at-home trend, the market definitely leaned toward sellers, who in many cases completed deals for more than the asking price.
However, there is some slight thinking that the fervor may be subsiding, which may swing the pendulum back closer to even, or even in time to the buyer. The increase in average home prices actually slowed toward the end of the year. Take that for what it's worth. It doesn't mean the average price went down, merely that the average increase was less.
The market is especially troublesome for first-time home buyers who are typically in their late 20s or early 30s. Fortune Magazine reported that the largest portion of millennials (those born from 1989 to 1993) are now hitting the age when folks buy their first home, which adds to the competition for homes on the market.
What to do? Here are some options:
Wait
Bubbles burst. Remember the "tech bubble" in the 1990s and the previous housing bubble in the early 2000s? This one eventually may level off, though it may take a while. Some numbers indicate that trend may be ever-so-slightly starting. The Census Bureau reported that 811,000 new homes were sold in December of 2021, a decrease of 14% from December 2020. Over the same period of time, new
Make no mistake: Waiting has risks. CoreLogic, which studies trends and provides analysis in the property market, predicts home sales prices will increase by 2.7% the next 12 months, so it's not like the market will drop out. It just may cool enough to make for a saner experience. The Federal Reserve's decision on whether to hold – or raise – interest rates, will be the deciding factor. For those who just don't have the down payment, being patient may pay off if prices drop.
Pay Attention to the Market
Nobody likes to prey on another's misfortune, but at the end of September 2021 the federal mortgage forbearance program ended. That means those who put off paying their mortgage because of COVID-19 will have to start paying. If they can't, they may have to sell their homes, which may put more property on the market. Zillow estimates one-quarter of those owners may have to sell, which could put 375,000 more homes on the market. That should impact prices.
Shop
The National Association of Realtors released figures that showed sales for homes priced between $100,000 and $250,000 were down 28%. What does this mean in layman's terms? That perhaps the market will help the first-time buyer who is not looking for 3,000 square feet under roof, and an indoor elevator just to show off. A first-time buyer may find a smaller home at a reasonable price, and with sales slower in the lower price range, he or she may be able to negotiate more on the purchase price. This is the time-honored way to approach real estate: Start small, take advantage when the home value increases, then move to a larger home.
Calculate Carefully
Investigate closing costs. Does the loan you are considering have an origination fee? A prepayment penalty? What are the property taxes where you are looking? Take all of that into account. And if you can, gain pre-approval on a loan so you know what you can afford, which tells you where you can look.
Consider Smaller Communities
Some small or rural communities are offering cash incentives for remote workers who move to their towns. And some of the towns are among the more livable in the country. Rocket Homes teamed up with BestPlaces.net recently to find the most affordable cities for first-time buyers. Based on several weighted factors that include cost per square foot, appreciation, first-time buyer programs and grants, and real estate taxes, the study found small or medium sized towns offer the best options. Among them: Scranton, Pa. (No. 1), Winston-Salem, N.C., and Dayton, Ohio.
Study Loan Options to Reduce the Down Payments
While many lenders like the idea of a 20% down payment, not every type of loan requires that amount down, among them FHA or VA loans from the government. A buyer also could simply opt to put down less than 20% and pay private mortgage insurance, which on average adds $30-to-$70 to the monthly payment. That's an out-of-pocket expense, but it goes away when you reach 20% equity in the house, and may be worth paying to reduce the out-of-pocket down payment.
Check with Your Local Officials to Find Helpful Programs
Many of these programs benefit low- and moderate-income first-time homebuyers, and minorities. In Nevada, the Coalition to Make Homes Possible hopes to help 25,000 residents buy a home in the next 10 years. California has a Building Back Wealth campaign. Oregon has the African American Alliance for Homeownership. Investigate what is possible in your state.
Understand What the Term "First-Time Homebuyer" Really Means
Knowing the meaning may help with assistance or loans. The Department of Housing and Urban Development defines "first-time" to include if you haven't owned a home in the last three years, if you are a "displaced homeowner" who previously owned with a spouse, or if you own a mobile residence not affixed to another structure, i.e. a mobile home. Among the possible benefits of qualifying could be a lower down payment or lower credit score.
Updated: February 4, 2022
HUD-Approved Online Homebuyer Education Course
HomeTrek is an easy-to-use HUD-approved online homebuyer education course. Our course will help you learn budgeting, saving, how to improve your credit, understand home much home you can afford.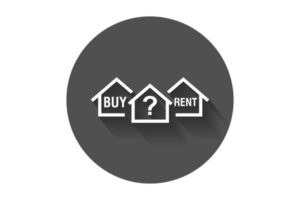 Rent-to-own is exactly what it sounds like – you rent a home with a contract that allows you to eventually buy it. There are benefits and disadvantages to rent-to-own, and whether it's a good idea ...