The belief that you need a 20% down payment to secure a mortgage on a home is largely a misconception. At one point it was true, but these days not so much.
Before 1956, when a bank foreclosed on a home, it often preferred to sell at a discount rather than hold on to the "non-performing asset." How could a bank sell a property at a discount without losing money? The math here is easy: have borrowers put down 20% before they even walk in the front door.
In a sense, one could look at this as an insurance policy for banks.
One of the main reasons we no longer need to put down 20% to buy a home is the emergence of risk mitigators like private mortgage insurance (PMI) and government sponsored agencies that guarantee mortgages.
By 1971, borrowers could put down as little as 5% on a home when they purchased PMI.
Today, some loans let you put down as little as 3%. There are even programs that allow borrowers to buy a home with no money down.
Below we will break down some of the programs that let borrowers purchase homes with low or no down payment.
FHA Loans
The Federal Housing Administration (FHA) was established as a response to housing shortages inflamed by the Great Depression.
FHA insured lenders against losses, expanding the pool of borrowers that banks were willing to underwrite. It also ushered in the era of fixed-rate, long-term mortgages. The FHA could do this thanks to the income generated from its insurance premiums and interest earned on its reserves.
From 1940-1960, thanks to FHA-backed mortgages, homeownership rates rose from 43.6% of the population to 61.9%.
Today, when we refer to FHA loans, we mean mortgages insured by the Federal Housing Administration. The government does not issue these mortgages directly to consumers. These loans are offered by financial institutions like banks and credit unions. You can search for FHA-approved lenders here.
FHA Loan Requirements
FICO score at least 580 = 3.5% down payment.
FICO score between 500 and 579 = 10% down payment.
MIP (Mortgage Insurance Premium) is required.
Debt-to-Income Ratio: Less than 43%.
The home must be the borrower's primary residence.
Must have steady income and proof of employment.
VA Loans
These are backed by the U.S Department of Veterans Affairs. You typically don't need a down payment to qualify. They also don't charge PMI, which makes them very attractive for qualified buyers.
The original VA loan was intended for soldiers coming home from World War II. To qualify, you had to have served at least 90 days between Sept. 16, 1940, and Sept. 2, 1945, the official end of World War II.
Over the years, VA loans have undergone many modifications to meet the needs of today's veterans and their families, adjusting loan terms and eligibility requirements. According to Veteransunited.com, the VA has backed more loans in the last five years than it did in the previous 12 years combined.
VA Loan Requirements
You may obtain a VA loan by meeting one of the following requirements:
You have served 90 consecutive days of active service during wartime, OR
You have served 181 days of active service during peacetime, OR
You have 6 years of service in the National Guard or Reserves, OR
You are the spouse of a service member who has died in the line of duty or as a result of a service-related disability.
Conventional Mortgage Programs
Conventional loans are not part of a government program. They usually require higher credit scores to qualify than the government-insured mortgages discussed above. Most lenders like to see minimum scores ranging between 620 to 660.
Conventional loans offer down payments for as low as 3%. PMI is required for borrowers who put down less than 3%. The cost for PMI ranges between 0.3 to 1.5 percent of your mortgage amount per year.
According to Freddie Mac: "While the amount you pay for PMI can vary, you can expect to pay approximately between $30 and $70 per month for every $100,000 borrowed.'
The good news is you won't have to pay PMI forever. You can stop paying it once you've reached 20% equity in your home.
The Consumer Financial Protection Bureau (CFPB) breaks down conventional loans into the following groups:
Conforming loans follow lending rules set by GSEs like Fannie Mae and Freddie Mac. They conform to certain regulations like max loan amounts and PMI requirements. Their goal is "to provide liquidity, stability, and affordability to the mortgage market."
Conforming jumbo loans offer amounts higher than the maximum $484,350 allowed by conventional conforming loans. However, they are only available in certain counties.
Loans can also be classified as non-conforming. These loans may offer borrowers a little more flexibility as they are not subject to the same type of federal regulation as conforming loans.
Jumbo (non-conforming) loans let you borrow up to 2$ million, but they require higher down payments and a good credit score to qualify.
Government Sponsored Enterprises (GSEs)
If you wanted to buy a house in 1920s America, you needed a lot of money for a down payment–20% wouldn't cut it. To secure a mortgage, borrowers were expected to put down 50% of the loan amount.
Most of these loans resulted in balloon payments that became exceedingly difficult to manage towards the end of the loan term. The term ended well before most could afford with maturities averaging 10 years. Owning a home was reserved largely for the rich and fortunate.
Then the economy collapsed forcing 20%-25% of homeowners into default.
The government's response was an expansive remodeling of the way  loans were issued in America. The period between 1930 and 1970 saw the creation of the following agencies:
The Federal Housing Admin (FHA)
Fannie Mae
FHLBank System
Home Owners Loan Corporation (HOLC)
Ginnie Mae
Freddie Mac
A group of agencies that hold particular importance for potential homeowners is Government Sponsored Enterprises or GSEs. These are private entities that provide public financial services. GSEs like Fannie Mae and Freddie Mac exist to make it easier for consumers to obtain the credit they need to purchase a home.
The Federal National Mortgage Association, aka, Fannie Mae
Fannie Mae was created in 1938 as a part of FDR's "New Deal."  It has a long history of reorganization: originating as a government agency and then becoming a mixed-ownership corporation, and, finally, a publicly-traded company.
Fannie Mae Mortgage Programs
HomeReady Mortgage – This program is designed for credit-worthy, low-income borrowers. First-time and repeat homebuyers can both qualify. Some of the perks include a low 3% down payment along with the option for co-signers. This means a financially secure friend or relative can be added to the loan without living on the property. This can help you qualify especially if you lack a credit history of your own.
HFA Preferred Mortgage – To be considered for an HFA Preferred mortgage you must get in touch with your local housing finance agency (HFA). Some of the benefits include a down payment as low as 3%, and down payment assistance to help you meet that mark.  Monthly mortgage insurance is necessary, but the fees are often lower than what you find with government-insured mortgages. Also, you don't need to be a first-time homebuyer to qualify.
HomeStyle Renovation Mortgage – If you've got your eyes on a fixer-upper but aren't sure how to justify putting so much time, effort, and money into repairing a run-down home, this may be the loan for you. The HomeStyle Renovation mortgage combines the cost of a home and renovations into a single mortgage. You can finance improvements for up to 75% of the property's as-completed value, or the value of the home once renovations have been completed. You can qualify for a Homestyle Renovation with a down payment as low as 3%.
The Federal Home Loan Mortgage Corporation, aka, Freddie Mac
In 1970, Freddie Mac was established with the passing of the Emergency Home Financing Act. Over the years, Freddie Mac would undergo similar reorganizations to bring it closer to the Fannie Mae model.
Freddie Mac Mortgage Programs
Home Possible Mortgage – This is a mortgage option for low-income homebuyers. Some of the perks include a 3% down payment option and the ability to add a co-signer. Potential borrowers must fall at or below 80% Area Median Income (AMI). It also lets you apply sweat equity to the entire down payment and closing cost.
HomeOne Mortgage – This loan can help first-time homebuyers lock in their very first mortgage for as low as 3% down. The max loan amount is $453,100 and borrowers have to make the home their primary residence, which means you cannot use it as a rental property. You have to live there. Homeownership education is required for first-time homebuyers to qualify.
HUD-Approved Online Homebuyer Education Course
HomeTrek is an easy-to-use HUD-approved online homebuyer education course. Our course will help you learn budgeting, saving, how to improve your credit, understand home much home you can afford.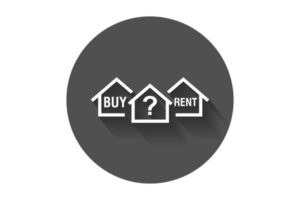 Rent-to-own is exactly what it sounds like – you rent a home with a contract that allows you to eventually buy it. There are benefits and disadvantages to rent-to-own, and whether it's a good idea ...