Home » Good Neighbor Next Door Program Helps Teachers, Law Enforcement, Firefighters & EMTs Buy Homes
The U.S. Department of Housing and Urban Development instituted the Good Neighbor Next Door (GNND) sales program in 2010.
The idea remains the same a decade later: spark community revitalization by offering a 50% discount on a home purchase to eligible law enforcement officers, teachers, EMTs and firefighters.
If that sounds too good to be true, for the right home buyer at the right time and place it can be a once-in-a-lifetime deal.
But it's also not as easy as driving down the street, seeing your dream home for sale and getting half off the asking price simply because your occupation qualifies you as a public servant. Not even close.
It's no surprise that a program offering 50% savings to home buyers comes with strings attached.
According to numbers HUD provided in 2021, 3,438 properties have been sold nationwide since the Good Neighbor Next Door program began.
Inventory is limited. An August 2021, search of the HUD Good Neighbor Next Door Sales Program data base, for instance, revealed just 158 homes in 14 states. In more than 30 states, no homes showed up in the inventory search on that date.
Time and place is everything when bidding to purchase a HUD-owned home listed in the GNND program.
Eligibility for the Good Neighbor Next Door Program
HUD's guidelines specify that buyers must certify to their good-faith intentions to continue employment in those respective occupations for at least one year after the date of closing.
Is that all there is? Not quite.
Police, teachers, firefighters and EMTs participating in the program are limited to buying homes in communities where they work and must stay in the home for 36 consecutive months.
An already limited housing inventory could be further reduced by those requirements.
Eligible single-family homes located in designated "revitalization areas" are listed exclusively through the program. Properties are available for purchase for seven days.
At the time a housing bid is submitted, and at closing, the buyers must be employed full-time as one of the following:
A law enforcement officer working for a federal government, a state, a unit of local government or an Indian tribal government.
A teacher working for a state-accredited public school or private school that provides direct services to students in grades pre-kindergarten through 12.
A firefighter or emergency medical technician (EMT) working for a fire department or an emergency medical services unit of the federal government, state, local government or an Indian tribal government.
How Does HUD Define a Revitalization Area?
Revitalization Areas are HUD-designated geographic areas authorized by Congress under provisions of the National Housing Act. Revitalization Areas are intended to promote "the revitalization, through expanded homeownership opportunities, of revitalization areas."
All the homes made available in the Good Neighbor Next Door program are located in Revitalization Areas.
The communities identified by HUD as "revitalization areas" are designated by three criteria:
Household income
Homeownership rate
Rate of FHA-insured mortgage foreclosure activity.
The homes can be single-family, multi-family (one-to-four-unit properties), townhomes, or condominiums.
Might these be homes in need of lots of tender loving care or in areas where you're not sure you want to live under any circumstances?
They could be. The home could also be in an attractive neighborhood and qualify as a find.
The price range varies according to neighborhood, zip code, state or the condition of the house.
For instance, a recent data base search revealed a wide price range from an $860,000 listing in Poway, California to a $42,000 listing in Brookhaven, Mississippi.
These are HUD-owned properties that previously had an FHA mortgage but were foreclosed on. HUD's up-to-date inventory of these homes is available to the public. Home buyers can search by state, county, ZIP code, city, price range, and more criteria.
How Easy Is It to Find Homes in the Good Neighbor Next Door Program?
Patience is important for home buyers in any seller's market. That's true everywhere these days. In the case of multiple buyers interested in purchasing a Good Neighbor Next Door home, a lottery system goes into effect.
In addition to buying in the same community where you work, buyers must agree to live in the house for at least three years before selling the home. HUD conducts an annual confirmation of owner occupation.
Benefits of Good Neighbor Next Door Homes
Competitive pricing is the most obvious benefit of the GNND program. As for financing, some buyers might be able to take advantage of the Good Neighbor Next Door option to put as little as a $100 down, as opposed to the standard FHA minimum of 3.5%
Whatever the financing, buyers sign paperwork for a second mortgage for the 50% discount. No interest accrues and no payments are required on that second mortgage as long as you remain in the house for the 36-month period and fulfill the stipulations of the HUD agreement.
At the end of three years, that dormant second mortgage is dismissed.
You're responsible for the financing on the "first" mortgage through an FHA, VA  or conventional loan.
Other restrictions? You don't have to be a first-time home buyer. But you can't currently own a home or have owned a home in the previous 12 months. The same goes for your spouse.
Given the restrictions and the number of sales HUD reports since 2010, you might wonder if the GNND program is worth exploring?
For a buyer who would otherwise have trouble getting into the housing market – either because of pricing or credit limitations – it certainly could be.
But keep in mind, the scope is limited both from the buyer's standpoint (they must buy in the community where they work) and from an inventory standpoint.
The number of properties in the Good Neighbor Next Door Sales Program is limited, and the list of properties changes weekly. Your state could list as many as 20 properties in any given week, or none at all, depending on when you search the data base. Imagine how the available property numbers decrease when you search by zip code.
Some are in better condition than others and in better areas than others. Some could require only minor improvements, some extensive renovation.
You need to bring due diligence (and a healthy supply of patience) to what can be a long process – but a process that could well prove worth it for the right buyer at the right time and place.
---
Sources
N.A. (ND) About Good Neighbor Next Door. Retrieved from https://www.hud.gov/program_offices/housing/sfh/reo/goodn/gnndabot
Koh, L. (2021, April 13) Frontline workers eligible for HUD's Good Neighbor Next Door program. Retrieved from https://www.wtvy.com/2021/04/13/your-money-frontline-workers-eligible-for-huds-good-neighbor-next-door-program/
N.A. (2019, January 11) HUD's Good Neighbor Next Door program helps potential homeowners and our communities. Retrieved from https://www.cleveland.com/homebuying/2016/10/huds_good_neighbor_next_door_p.html
Santiago, R. (2019, December 28) What do homebuyers need to know about HUD's Good Neighbor Next Door program? Retrieved from https://www.aemc.cc/2019/12/28/what-do-homebuyers-need-to-know-about-huds-good-neighbor-next-door-program/
Updated: October 28, 2021
HUD-Approved Online Homebuyer Education Course
HomeTrek is an easy-to-use HUD-approved online homebuyer education course. Our course will help you learn budgeting, saving, how to improve your credit, understand home much home you can afford.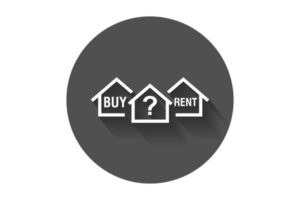 Rent-to-own is exactly what it sounds like – you rent a home with a contract that allows you to eventually buy it. There are benefits and disadvantages to rent-to-own, and whether it's a good idea ...